Bancontact
With around 100 million transactions a year, Belgium is one of the fastest growing e-commerce markets in Europe. Bancontact is the payment method you need to serve the Belgian market.

Via Bancontact, your customer uses his own banking environment, which results in a huge amount of valuation of this payment method. The receipts are guaranteed and can not be canceled. Any Refunds you want to do can be done 24/7 via your DigiWallet Dashboard.
Bancontact, in a nutshell:
#1 Payment method in Belgium
No Startup or recurrent costs
You only pay fees for successful transactions
20+ Gratis Web shop Plugins & Updates
Free tools to make more sales
24/7 online and real-time access to all transactions
100% Safe, your funds are secured through a trust account
From € 0,15 + 1% per successful payment received
Weekly payments on monday
Available in:

Bancontact
There are no startup and / or periodic costs. You only pay a transaction fee per successful receive payment based on the average number of transactions per day.
iDEAL Pricing per successful transaction(*)
0-2 transactions per day average

2+ transactions per day average

20+ transactions per day average

100+ transactions per day average

150+ transactions per day average
(*) Average daily transactions are calculated over the past 7 days.
Pay out Sample:
Payment by your customer
€ 10,=
Transaction cost fixed
-/-
€ 0,15
Transaction cost variable 1%
-/-
€ 0,10
Transaction cost Tax 21%
-/-
€ 0,05 *
You will receive Nett on your bankaccount
€ 9,70
(*) When your organization has a valid TAX number, you will receive the Tax back from the Tax Authority.
Payout:
You have 24/7 real-time access to all transaction details.
You receive your revenues weekly, with a one week delay, on Monday from the trust covering the previous 7 days.
Amounts less than €25 (€50 if you have a foreign bank account) are held in custody by the Stichting Derdengelden until the minimum credit has been reached.
Return amounts to your customers can be entered at any time via the back office of your DigiWallet account. The transaction costs for a return amount are €0.25 excluding VAT. Every Monday and Thursday we ensure that your customer gets his or her money back in the correct bank account.
Your proceeds are secured via de Stichting Derdengelden (just like a Notary). Your money is 100% safe.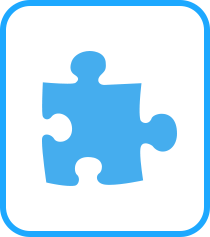 Webshop Plugins
DigiWallet offers you a wide range of plug-and-play plugins for your web shop for free. You don't need to be a whizkid to install it. Simply follow the instructions provided and you will be up and running in minutes. The plugin makes it possible to accept payments through DigiWallet for all payment methods you have activated.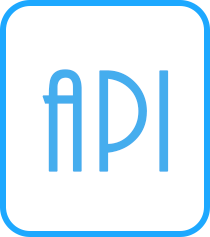 Developers API
Make anything payable with our versatile API and Integrate our payment methods in your own solutions. Easy to use for all coders out there. Even for less experienced programmers.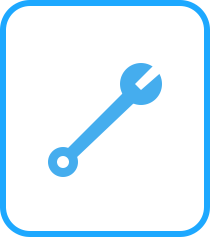 DigiWallet Tools
In the DigiWallet Store you can find a selection of plug-and-play tools which you can use via your DigiWallet account.